Contact us for 15 minutes free UK immigration consultation:
Tel: +44247 52 33 888/ WhatsApp: +44787 992 7501
We provide free advice on UK immigration and visas before taking any case forward.  We are specialists in immigration matters and UK visas and are proud to offer different professional services that are related to immigration and UK visas. SA for UK Visa website is registered for SA Law Practice Ltd registered in Coventry, UK. 
We are regulated by the Office of Immigration Service Commissioner, OISC. Our specialist immigration lawyers have worked in various cases and have outstanding client feedback in all cases. We like to work closely with you and provide you with the advice and progress of your case on a regular basis. With us, you are safe. We are committed to be clear and direct with our clients. With our free advice on UK immigration, you are not committed to take our service. Schedule your free 15 minutes consultation at our office in Coventry or online.
Check if you need a UK Visa (UK Government Update)
UK Work Visa
We are happy to support your application for your Work visa. We go through every question with you and make sure the submission is accurate and complete.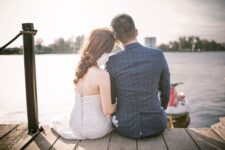 Your partner visa application and supporting documents will be reviewed and submitted to the Home Office. We will make sure that all requirements are met before the submission.
Student UK Visa
We can support your visa application to study in the UK. We also make sure that your institute has the valid sponsor certificate to sponsor your visa application.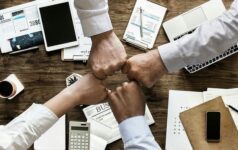 Sponsor Visa
We work closely with your company to acquire your sponsor certificate and will guide you with the monitoring and regulations to sustain your sponsorship certificate valid.
Nationality
Applying to nationality depends on your circumstances. Contact us and we will advise you and check if you are meeting the criteria to have the British passport.
Residence
To have residency in the UK, there are various routes depending on your circumstances. Please let us know your immigration status and we will be happy to support.
UK Visit Visa
Different type of visit visas are available. Please contact us for your 15 minutes free consultation.
"We are happy to support our clients with professional immigration service, and advise with an open heart "
OISC Certified UK Immigration Company
The company specialist or case worker can guide you professionally through the process and follow up until your visa or immigration case is sorted. All the work will be carried out under OISC and Home Office immigration rules and regulations. We will clearly state if your case does not fit with our services and may propose other partners and consultants who can support your case. To learn more about our wide range of immigration and visa service please click on the button below.
Press the button to have your free 15 minutes  advice on UK immigration – online booking